Tips And Tricks To Ease Dental Fear
Posted by Future Dental Care on Feb 26 2023, 09:55 PM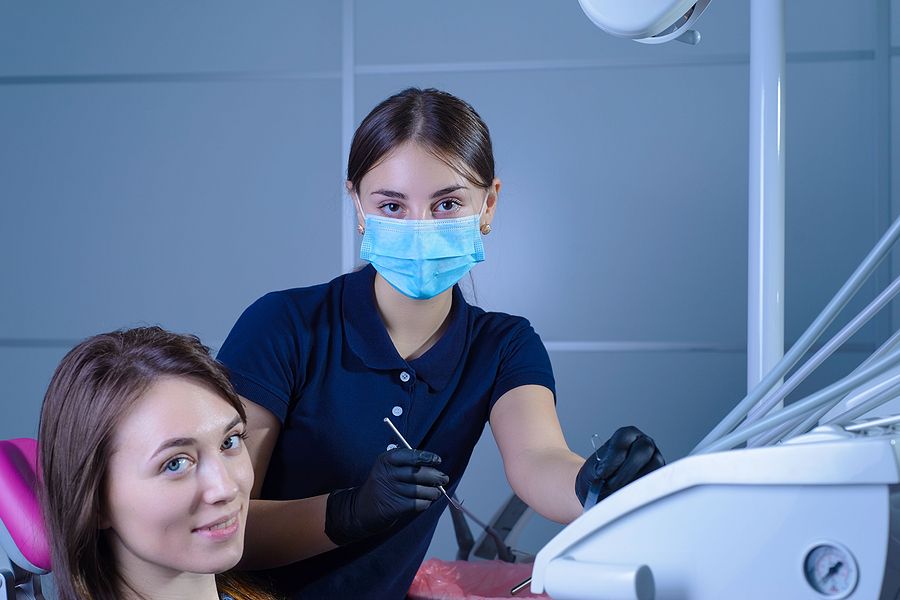 Dental anxiety or phobia is a feeling of dread or fear of visiting the dentist. It can prevent you from getting the dental care you need. It can also lead to problems with your oral health. If you live in or around Palo Alto- 94020, 94022, Atherton- 94027, San Mateo- 94010, 94401, Fremont- 94536, 94537, and San Jose- 94088, 94089, 95008, and have dental anxiety, read on to learn some anxiety-relieving tips.
Speak up about your fears
The dentist can't help you if you don't tell them why you're afraid. Don't avoid going to the dentist just because of fear. Dentists understand and will try to make your visit as comfortable and painless as possible. Just let them know how you're feeling and exactly what parts of dental care make you uncomfortable so you can work together to make things better.
Agree on a signal
If you're nervous about speaking up or don't know what to say, have a simple signal worked out ahead of time. A hand raise or tapping on the table are good starting points. This lets your care provider know that you need a break or you are feeling uncomfortable. 
Take a trusted person with you
Having a friend or family member come with you to your appointment can make it much easier to communicate needs and get tasks done. They can help remind you of things you need to tell the dentist when you're nervous, and they can even hold your hand to keep you calm. A trusted person can help you relax and distract you while you're waiting for your appointment to begin. And if you're nervous about a procedure, they can calm you down and help you make it through the appointment. They can be there to hold your hand if you need it, too. Talk about who you can bring to the appointment with them in advance so that you both know what to expect and be comfortable with the situation.
Bring distractions
Distracting yourself with music, books, and phones can help ease your nerves during a dental procedure. Listening to your favorite music can help you relax. Reading a book or magazine can keep your mind off of your upcoming appointment. And keeping your phone nearby makes it easy to call a friend or family member if you need a distraction. During certain procedures, such as root canals, your dentist may provide you with headphones to listen to calming music. Talk to your dentist to see if you can bring your own headphones to your appointment.
Consider sedation dentistry
Sedation dentistry refers to the use of medication or anesthesia to help patients relax and stay calm during a dental procedure. There are several types of sedation available. Nitrous oxide is inhaled through a mask and helps patients relax while remaining awake during the procedures. Oral sedatives are taken by mouth and are effective for shorter treatment times. Intravenous sedation is also administered intravenously and allows for a longer procedural time. Patients are sedated enough to be unaware of the procedure but are still conscious enough to respond to commands from the dentist.
If you are nervous about an upcoming appointment and want to discuss your concerns with your dentist, please call our dental office. We are serving patients from Palo Alto- 94020, 94022, Atherton- 94027, San Mateo- 94010, 94401, Fremont- 94536, 94537, and San Jose- 94088, 94089, 95008. We welcome patients with and without dental insurance and accept several payment methods, including credit card, cash, and check. If you currently do not have a dentist, we invite you to schedule a consultation with one of our dentists today. We look forward to helping you!