Everything You May Need To Know About Dental Emergencies And Their Prevention
Posted by Future Dental Care on Feb 26 2023, 10:18 PM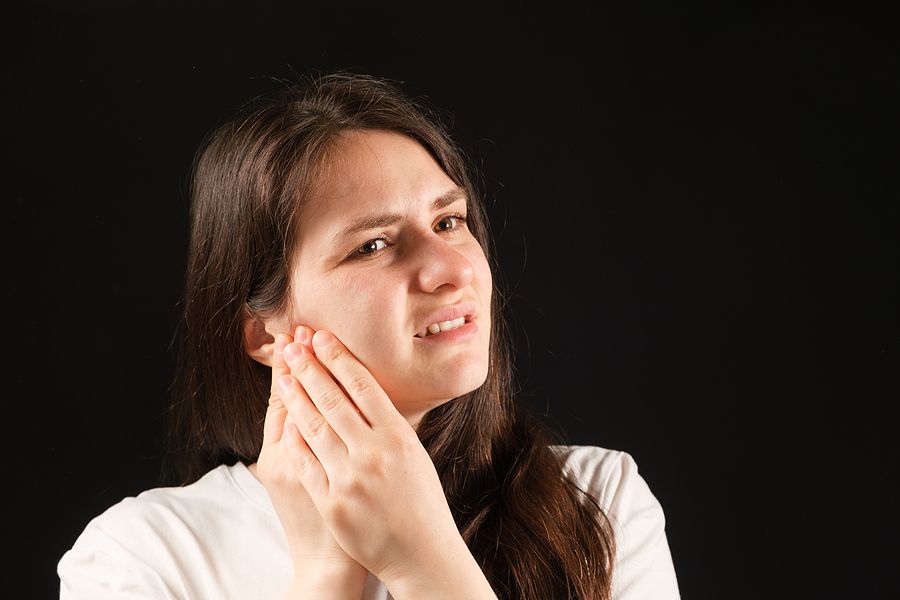 A dental emergency is any situation that occurs that requires immediate dental attention. Dental emergencies can be painful and often cause embarrassment. Dental emergencies can happen to anyone at any time. Here are some dental emergencies, how to prevent them, and what to do in the event of a dental emergency.
What is considered a dental emergency?
A dental emergency is anything that compromises your oral health and poses a threat to your long-term well-being. Dental emergencies include fractured teeth, knocked-out teeth, deep cuts to the gums, or other soft tissue in the mouth.
If you experience a dental emergency, visit our office right away. Most dental emergencies can't wait for a scheduled appointment, so it's best to get in to see us as soon as possible. We serve patients from Palo Alto- 94020, 94022, Atherton- 94027, San Mateo- 94010, 94401, Fremont- 94536, 94537, and San Jose- 94088, 94089, 95008. 
What to do if you have a dental emergency?
For any dental emergency, it is essential to seek help as soon as possible to avoid further damage or pain to your teeth and mouth. A dentist can treat most dental emergency situations, including toothaches, dislodged teeth, broken teeth, and tooth infections quickly and efficiently to minimize pain or discomfort. In the event of a dental emergency, you should follow these steps.
Rinse your mouth out with warm water to clean it from any food particles that may be stuck between your teeth.
If you are experiencing any swelling in your gums or face caused by a dental injury, apply a cold compress to your cheek.
If you lose a tooth, it is important to attempt to place the tooth back in the socket if possible. Do not scrub your tooth. Place it gently back into the socket and avoid touching the roots of your teeth. Call your dentist immediately so that he or she can schedule an appointment for you to be seen in the office. If your tooth is not able to be put back in the socket, store it in a glass of milk or water and bring it with you to the dentist's office.
If you have a loose or broken crown, denture, or other prosthetic device, do not attempt to glue it back in place on your own, as this can cause further damage to the device. See your dentist immediately for a broken or lost dental crown or other prosthetic devices. He or she will be able to repair your prosthetic so that it is once again fully functional.
If you have an object stuck in between your teeth that you cannot remove, try flossing to loosen it before seeing your dentist for a cleaning. If you cannot remove the object with floss, schedule an emergency appointment with your dentist to have the foreign object removed.
Preventing dental emergencies
First, you should maintain good oral hygiene habits. That means brushing twice a day for two minutes each time using fluoride toothpaste and cleaning between your teeth once per day with floss or another interdental cleaner. During your biannual checkups at your dentist's office in Palo Alto- 94020, 94022, Atherton- 94027, San Mateo- 94010, 94401, Fremont- 94536, 94537, and San Jose- 94088, 94089, 95008, we will thoroughly clean your teeth and check for any signs of gingivitis or periodontal disease. If we find signs of disease, we can treat it right away, so it doesn't get worse. We can also recommend preventive treatments such as sealants to keep bacteria from settling into the deep grooves of your back teeth, which can be difficult to reach with a toothbrush. If plaque and tartar buildup isn't properly removed from these surfaces, it can lead to tooth decay and potentially the need for a root canal treatment.
In addition to daily preventive care, you should also visit our office that serves Palo Alto- 94020, 94022, Atherton- 94027, San Mateo- 94010, 94401, Fremont- 94536, 94537, and San Jose- 94088, 94089, 95008, as soon as you notice that you have an oral health problem. A cracked tooth shouldn't be ignored because it could lead to further complications. The same goes for a toothache. These symptoms often indicate a serious problem that requires prompt attention from a dentist. If you delay coming in for treatment, you could be prolonging your pain and the damage to your smile. This could actually worsen your condition and lead to the need for more extensive procedures down the road. So don't wait until it's too late! Call our office as soon as possible so we can address the problem quickly and effectively before it causes you any unnecessary discomfort.
If you want to discuss your concerns with your dentist, please call our dental office. We are serving patients from Palo Alto- 94020, 94022, Atherton- 94027, San Mateo- 94010, 94401, Fremont- 94536, 94537, and San Jose- 94088, 94089, 95008. We welcome patients with and without dental insurance and accept several payment methods, including credit card, cash, and check. If you currently do not have a dentist, we invite you to schedule a consultation with one of our dentists today. We look forward to helping you!